Land of Convenience, Hostel for Ladies
Flourish – The best ladies pg hostel in Bengaluru
Bed in 2-Bed Room with Shared Bathroom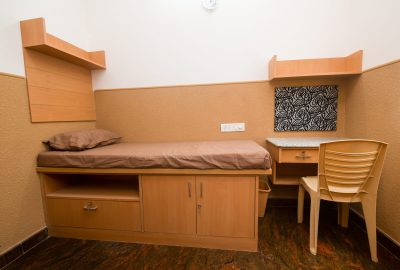 Best Rooms with lot of Amendments
Feel At Home Ladies Hostel has a wide range of products and services to cater to the varied requirements of their customers. 
We have everything you need
Flourish Luxury Ladies PG is the ideal stay for both working women and college girls. We offer all amenities to cater to your needs.

Free available high speed WiFi

Сonvenient location in the center

Free storage of luggage of any size

Parking space allocated to you
At Flourish Luxury Ladies PG, we understand the unique needs of working women and college students in Bengaluru. That's why we offer a range of affordable accommodation options that include all the amenities you need to make your stay comfortable. Our facilities include TV, A/C, water, washing machines, dry cleaning services, high-quality veg/non-veg food, induction stove, Wi-Fi, and more. We have the perfect solution that will suit your needs.